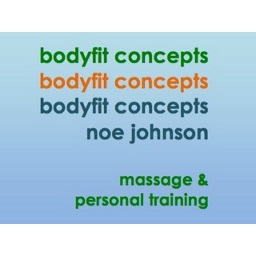 Pamper yourself with a therapeutic massage or come out to exercise with Bodyfit Concepts. Bodyfit Concepts provides a range of services related to helping you achieve and maintain a healthy and balanced diet and lifestyle. This includes fitness training, lifestyle counseling, massage therapy, and tips on foods and nutritional supplements.
10% Savings
Enjoy 10% off all exercise and fitness training packages.
15% Savings
Enjoy 15% off a therapeutic massage.